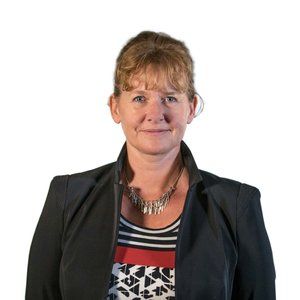 Joni Overbosch
April 11, 2019
Six kilos of plastic waste made this sperm whale fatal. We've seen or read dozens, if not hundreds, of messages like this. And every time you think, at least I do: now something really has to change! In privacy and in our organization! At Ibuildings we think about that too. How environmentally conscious and sustainable are we in fact?
The answer is yes and no. We use biodegradable garbage bags these days. We are switching to fully biodegradable cleaning products. We mainly use LED lights and buy local products where possible.
The quick-wins and low-hanging fruit? Check! Then it gets a little harder. Every next step will have an impact. Not (only) on our financial budget, but also on our privacy. And does it make sense, if you still do things that you know are not good?
"If you think you are too small to make a difference, you haven't spent a night with a mosquito."
That's what an African saying teaches us.
Then what are the possible next steps?
No (or much less) meats at lunch. After all, we know that the livestock industry is enormously damaging to the environment. But a ham-cheese toast at lunchtime is very tasty…

No or less cheese at lunch. We want less meat, but the dairy industry also has quite an impact! Okay, so no ham-cheese sandwich.

'Less of everything', so there's not so much left to go. But then maybe there's too little?

No more cappuccino from our coffee machine, so you don't have to change the plastic hose every week to get the fridge off? Ouch! That's my personal favorite.

Do not put devices (such as printers) on standby, but turn them off. And the air purification system may not have to be switched on 24/7/365.

Do not accept the "No, we do not provide a sustainable alternative" answer from suppliers and find another supplier.

Give your CSR statement as much attention as your AVG statement.

More often by train instead of car.
And by train instead of plane! We just bought plane tickets for our anniversary outing, but didn't even think about the train. From and at home it turns out that travelling by train is only 1 hour longer and much more comfortable. Stupid, I should have thought of that earlier!
"The best time to plant a tree is 20 years ago, the second best time is now."
Another wisdom like that. We should have done better already, but that's no reason not to start now. And it helps to share good intentions out loud with the world, so you can't go back. So here's to it!
More and more steps
And by taking a small, new step you become more conscious and think about the next step. We have been organizing the Dutch PHP Conference in the RAI in Amsterdam for 12 years. Last year the use of straws was a thorn in our side and a trigger to do something about it. For the next edition the plastic straws have been abolished. It is a drop in the ocean, but such a decision gives energy and courage to take the next step. We've already found an alternative to the synthetic lanyard! And roll-up banners made of certified cardboard! And GOTS certified T-shirts as 'give-away'!
It's just a start. And all beginnings are difficult. But I think we've taken the first step at Ibuildings and we're continuing on the path we've taken. Because every little bit helps and it's not too late to start.
---