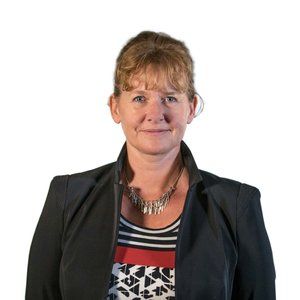 Joni Overbosch
January 14, 2019
A lot of people think the purpose of a business is to make money. "The more money the company makes, the better it goes," is the thought. Many annual plans are made based on 30% more turnover or 10% more profit. Until a few years ago, we also worked in the same way at Ibuildings. With a larger company with more profit, the rest would be fine on its own. But that's not how it works, I noticed with myself. I wasn't inspired by the goal of making more turnover or profit. That felt like a treadmill and brought no job satisfaction. And that doesn't make me happy. Of course a company has to be financially healthy, but in our opinion that is now more of a precondition than a goal in itself.
Then what makes you happy?
After this sensation we went to Ibuildings in search of what gives us pleasure at work. What do we get out of bed in the morning and go to work together every day? What is this joint binding factor? We could mention many things and implicitly there seemed to be a common goal, but that wasn't concrete enough for us. We wanted explicit tools to steer our organisation and to make important or difficult choices.
My coach Harrie van Dijk pointed me to the book Kus de visie wakker. I read it in one go and was sold. This is what we need! Not a nice articulation of a mission and vision in a paragraph, but a well thought out and supported structure of mission, vision, core values and core qualities.
In search of the higher purpose
It's March 2015 when I start working with Harry. We'll make a plan. I select a number of colleagues who will form a core team and we plan two days off in our agenda to get to work. We're going to develop a four-part vision, as described in the book. This four-part consists of a higher goal, a bold goal, core values and core qualities. These components are inextricably linked. This 'building' in particular is what appealed to me so much in the book and what is needed to truly embed a mission and vision in the organisation.
These are the ingredients:
Harrie prepares a workshop and we get to work: in different groups and sometimes all together. Gradually something emerges that becomes more and more crystallized.
We discuss our daily activities and projects, looking for our motives. We discover the following crucial elements:
Passion for technology: Not just PHP, but in the broadest sense. We are pleased with work that involves a solid technical challenge. Always something new.
Cooperating in a team: Working with others in a team gives energy. You share in the success together and in challenges you are not alone. Not only with colleagues, but also with the customer, cooperation is essential for our job satisfaction.
Meaningful contribution: We want to make a meaningful contribution to our clients. To make a difference and to see that our work and our energy is converted into something bigger for the client.
With these elements we have set our higher goal:
"Working together with a passion for technology for the success of organizations"
Guidelines for sales
Our higher goal was set in mid-2015 and is still the guiding principle for our daily work. In some areas this is very explicit, for example when assessing projects and work we can do for potential clients. We always ask ourselves: is there enough technical challenge to feed our passion? Can we work with this client, as we would like and consider important? And finally: does the customer have a good idea of how the project is going to make their own organisation successful?
If we can say "YES" to all questions, then we will work with full conviction to make the best offer for this customer!
Want to know more?
Would you like to know more about how we got started with our vision quadriptych? What are pitfalls and challenges and what it has brought us? Feel free to contact us, we'd like to share our experiences!
---