Tom Schenkenberg
January 22, 2018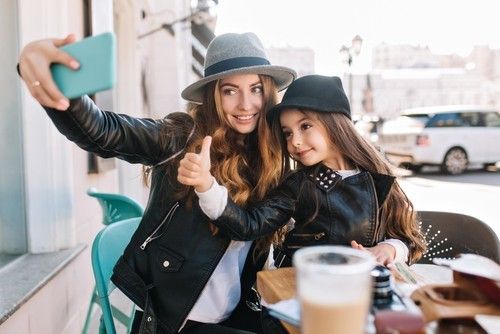 Mobile apps are useful, but also a growing problem. More and more organizations, events, services and locations have their own app and they all want you to install their app on your smartphone or iPhone. That approach and proliferation is untenable. Fortunately, the Progressive Web App (PWA) offers a solution. It looks and works like an app, but it's a website.
During the annual PHP conference of Ibuildings I attended a tutorial workshop on Progressive Web Apps. Trainer Maximiliano Firtman - an experienced speaker, trainer and writer - gave a great example of how mobile apps work. While traveling he visited about a hundred different airports in one year, all with their own mobile app. You have to install all of these apps to get access to the latest information about flight times, for example. That's frustrating for a traveller.
Bizarre actually: downloading apps
Even non-travelers increasingly encounter this problem with apps that you don't use regularly, but (sometimes) need a while. And they all want a nice spot on your homescreen. The PWA offers a solution: an app that works like a website. As a user, you don't have to install it and you can use it directly in your browser, just like a website. And why should a mobile app work differently from a website? If you want to visit a website, you don't have to install an application first, do you? That's how 'bizarre' it is for mobile apps now.
March of PWA in 2018
The PWA looks like an app and works that way, but it's a website. You go with your browser to the mobile website and the app appears on your smartphone. And if you want, you can also put a nice icon on your home screen, receive push notifications and use the app offline, for example. It's the solution for all those airports, locations, organisations, events and services that now pelt us with apps. And in 2018, mobile apps will increasingly go to the web. What a pleasure! That will save you a lot of searching the app store, downloading, installing and a growing pile of apps on your smartphone that you once forgot to remove.
Google and Microsoft embrace it
Google and Microsoft have already embraced the open standard. Google is even the main sponsor behind it. The PWA is already fully supported on Android devices via Google Chrome. Microsoft embraces the technology to develop mobile and desktop apps for the Windows platform. Only Apple remains (still) behind. Progressive Web Apps do not yet fully work on iOS, because the open standard is only partially available on Apple's mobile platform. This is probably mainly due to the profit that Apple makes in its own App Store and the control that the company wants to exercise on the experience of users. While that experience with PWA is actually improving!
PWA in practice
Large internet companies are already working with PWA. AliExpress has its own PWA variant for all webshops. And Twitter has created a 'Twitter lite' as PWA, which is now also suitable as a desktop app. The app is fast, uses less data traffic and takes up (much) less space on your smartphone. This is not only pleasant for users. It allows the sender to focus on a single website for both mobile and desktop and only needs to invest in the development, maintenance and updating of one app.
Lightweight app on demand
The web was once a platform for websites that you consulted with a desktop browser. It now becomes a platform for lightweight apps that you use on demand for the best user experience. Investing in a separate iOS and Android app is then no longer necessary to provide the best user experience. That's progress in the mobile world! At Ibuildings we wholeheartedly embrace this development. Not very coincidental of course, because we have been building custom applications based on open web standards, for desktop and mobile, for almost twenty years.
Our advice: embrace that new technology! The time is now.
---